Professional wrestling has been seeing a shift in power over the past few months. The mega power that is WWE has been losing fans slowly, while promotions like Impact and AEW have kept their fans on the edges of their seats with their shows. What makes fans scratch their heads the most is knowing that the WWE has the capability to keep up with, if not exceed what the other companies are doing, but they are choosing not too.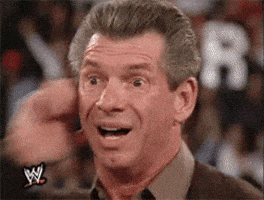 Impact has popped back up on the radar by playing to the fans biggest fantasy: knocking down the 4th wall. They are actively working with other promotions like AEW, NWA, and NJPW and it has been a huge success for them. They are able to give the fans storylines like The Bullet Club vs. The Elite or Deonna Purrazzo vs. Dr. Britt Baker. Any feud the fans can dream of are on the table with these partnerships.
The only move I didn't agree with was Impact having Kenny Omega win the Impact Championship as a member of AEW. I feel like this was a gamble that made their existing roster look weak. This is not a knock on Omega, but I feel like him winning the title gives off the vibes that their roster is inferior to that of AEW. That's just like bringing in a part timer and putting them over your talent that has been their all year.
On the other side of this partnership, AEW is bringing in talent from all over that keeps their fans talking. Big pop, after big pop, fans are remaining on the edge of their seats waiting for the next big surprise to break the internet. They brought in Christian, Sting, and now CM Punk to give the fans what they have been craving that WWE is not delivering. They give these stars another chance to show that they can still go and that they still have what it takes to get it done in the squared circle.
WWE on the other hand, seems like they are going backwards. I feel like they got too comfortable not acknowledging real competition since buying WCW in 2001. Now that they have it again, they are not taking it seriously. Over the past 6 months, they have cut young, well liked talent to bring back older talent that people aren't checking for anymore. Cutting the likes of Bray Wyatt, Braun Strowman, Murphy, Bronson Reed, Bobby Fish, Andrade, and Aleister Black, to only replace them with Goldberg and Brock Lesnar is a huge mistake and slap in the face to the fans. Brock's new contract is set to be a 2 year deal, for him to have a total of 8 matches. That means he will more than likely just show up for the big 4 pay per views (Royal Rumble, Wrestlemania, Summerslam, and Survivor Series) between now and 2023 and that's it. I'm willing to bet each time will be for either the Universal Championship or the WWE title each time.
They have the talent there to put together great matches and stories, Vince just seems to be hell bent on burying NXT stars that move to the main roster, killing all of their momentum. Then he wonders why they are not bringing the ratings in that he wants.