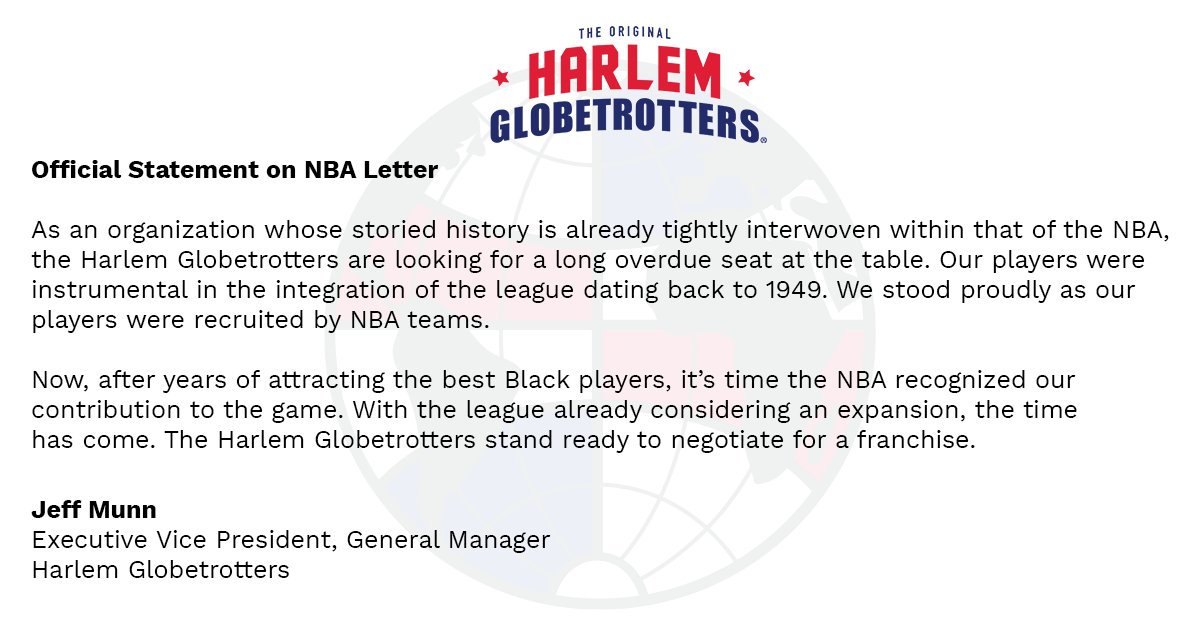 As seen above, the Harlem Globetrotters have filed to be part of the NBA. Their longevity and prestige as a long-running organization are enough for me to justify their stance on wanting to join the NBA, but it does come with some necessary change.
The expansion makes sense because it will give the NBA 32 teams, similar to the NFL. It also opens the door to bring the Seattle Supersonics back. The Eastern and Western conferences will both have 16 teams in their division with the addition of the Globetrotters and the Supersonics. Having these 2 teams will allow opportunities for more players to get into the NBA and more potential coaches to have jobs.
In order for the Globetrotters to be taken seriously with their petition, they will have to be willing to put a serious product on the court. They will no longer be able to be the fun and games show that we have known them to be. We have to say goodbye to the buckets of confetti and hello to the structured game play from the Globetrotters.
I can honestly say that I support their petition to get into the NBA. I would love to see the more players getting the opportunity to get into the NBA and more teams a chance to get into the playoffs.
If you would like to see the Globetrotters get a chance in the NBA, sign their petition here.